Yes!! You read that correctly! I am super excited to announce that there will be six more Creepy Hollow books, starting with A Faerie's Secret, which will be released on June 16th this year.
[insert plenty of smileys and loads of excited jumping up and down on my side!]
So here's the story: Back when I was writing The Faerie Guardian, I planned certain things so that I would have the option to continue the story after the first three books. And now that I've had a year off from writing fantasy, I'm tremendously excited that I left the door open for me to so easily return to Creepy Hollow! So, if you were one of those readers who picked up on little details and asked, 'But what happened to x, y or z?', you'll soon get to find out 😉
Some answers to questions you'll probably have …
Does A Faerie's Secret take place straight after The Faerie War? It takes place ten years later.
Are Vi, Ryn and my other favorite characters in this book? Vi is no longer the central POV character, but she (and other characters you know and love) are still important secondary characters.
So who's the main character then? I thought it would be fun for you to try and guess 😉 Scroll down for the Rafflecopter giveaway widget where you can enter your guess. [EDIT: The giveaway is over, and the answer is Calla Larkenwood! If you don't remember her, she's Ryn's younger sister.]
What's this book about? There is a brief blurb below (which, admittedly, doesn't tell you much). A more detailed blurb will be coming in the next few weeks.
Do you have any teasers for us? After I've revealed who the main character is, I'll be sharing a teaser every week until the book is released!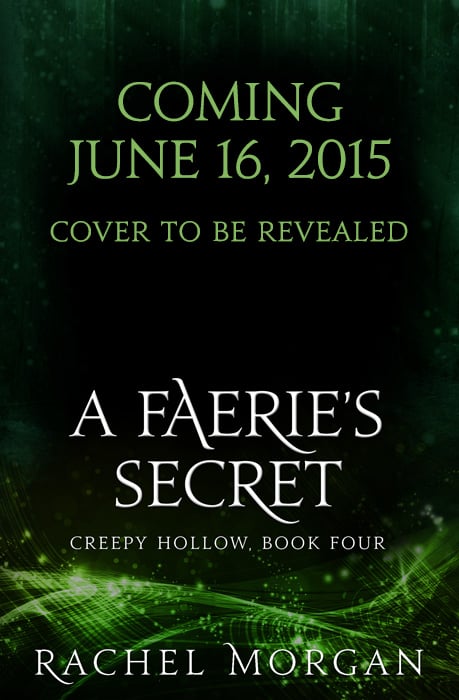 It's been ten years since Lord Draven fell. Ten years since the enchanted winter came to an end and fae across the realm began piecing their lives back together. Ten years since a now-forgotten foe was thrown into a faraway prison and began planning his next move …
Join beloved characters and new heroes as the bestselling Creepy Hollow series continues.
GET YOUR E-COPY AT THE PRE-ORDER PRICE OF ONLY $1.99!

* * * GIVEAWAY * * *
Who do you think will be the main character of the next Creepy Hollow book? The answers to choose from are Tilly, Calla and Scarlett. Enter your answer in the Rafflecopter widget below to be entered to win 1 Creepy Hollow paperback of your choice! (You don't have to guess the correct answer in order to be entered 😉 ). Open internationally.