It's here, it's here! Glass Faerie (Creepy Hollow #7) is now live on all major ebook retailers! (And available on Amazon in paperback. Coming soon in paperback to other stores like The Book Depository and B&N.) Glass Faerie marks the beginning of an exciting new adventure with a new heroine: Emerson. I hope you come to love her just as much as you love Violet and Calla. (And if you're hoping to see some of your old favorite characters in this book, you won't be disappointed!)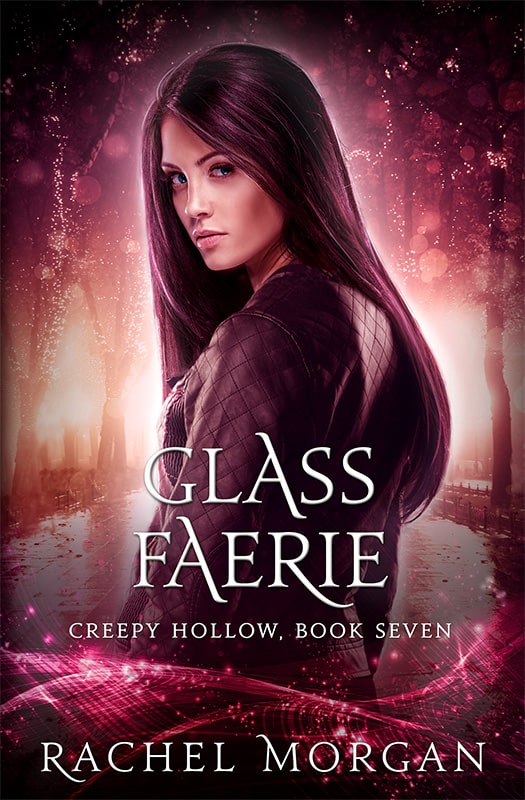 Emerson Clarke: Sarcastic. Independent. Possibly losing her mind.
Because that's the only explanation for why she occasionally sees things that aren't there, right? But one night, an impossible power erupts from her, and Em realizes the truth is crazier than she ever thought: she isn't losing her mind; she's magical.
Thrown into an entirely new world of faeries, enchantments—and the annoying guy from down the road who, it turns out, isn't human either—Em barely has time to learn even the most basic of magic before another startling truth reveals itself: she has a Griffin Ability. A special kind of magic feared by most fae. Now she's at the top of everyone's most-wanted list—including the mysterious glass faerie carrying out random attacks on fae.
In this magical and terrifying world that she's entirely unprepared for, Em must try to figure out who she really is, whom to trust, and how to stay alive long enough to get back to her normal life.
Begin a thrilling new adventure as the bestselling Creepy Hollow series continues eighteen years after the events of A Faerie's Curse!
AMAZON / iBOOKS / NOOK / KOBO / GOOGLE PLAY / PAPERBACK
AUDIOBOOK? Will hopefully be available within the next few months 🙂
Happy reading!