CREEPY HOLLOW: VIOLET'S STORY (BOOKS 1, 2 & 3)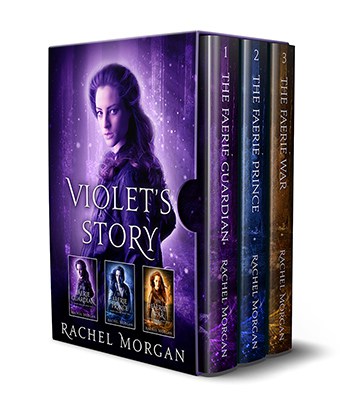 Kick-butt faerie Violet Fairdale is about to graduate as the top guardian trainee of her class, but when an assignment goes wrong and the human guy she's meant to be protecting follows her back into the fae realm, a dangerous plot is set in motion. Enter evil faeries, long-lost family members, and inconvenient feelings of the romantic kind. The stakes are higher than Vi could ever imagine, and it'll take every bit of her training to survive the coming ordeal.
Get Violet's story in one complete digital boxed set and find yourself swept away in the magic, intrigue, action and romance of this bestselling YA fantasy world!
**Together, these three books have over 3000 5-star Goodreads ratings!**
Includes the following Creepy Hollow books:
The Faerie Guardian
The Faerie Prince
The Faerie War
[This site uses affiliate links]