Every wish has a price …
In a world of fae, vampires and shifters,
where wishes can be bought and bargained for,
fae royalty rule the land,
and the Godmother rules the illegal wish trade.
Elle is human, bound to her stepmother by a slave charm.
She cannot earn her freedom,
but she can wish for it.
If she pays the price the Godmother demands.
City of Wishes is an urban fantasy Cinderella retelling, written and published in serialized form. Each episode is roughly the length of one third of a novel (100-130 pages). There will be 6 episodes.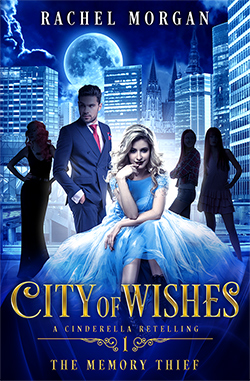 CITY OF WISHES 1: THE MEMORY THIEF
April 26th, 2019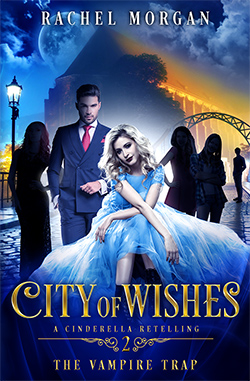 CITY OF WISHES 2: THE VAMPIRE TRAP
May 10th, 2019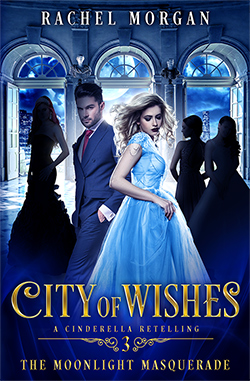 CITY OF WISHES 3: THE MOONLIGHT MASQUERADE
May 24th, 2019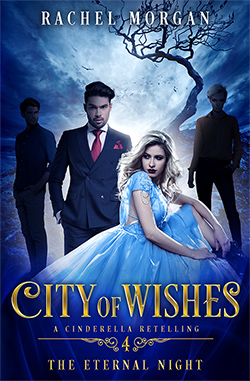 CITY OF WISHES 4: THE ETERNAL NIGHT
June 14th, 2019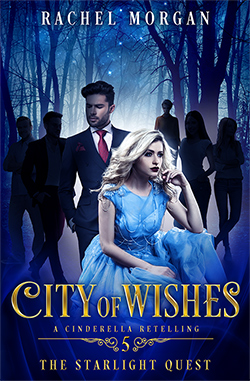 CITY OF WISHES 5: THE STARLIGHT QUEST
June 28th, 2019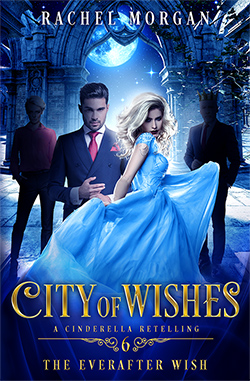 CITY OF WISHES 6: THE EVERAFTER WISH
July 19th, 2019