THE COMPLETE RIDLEY KAYNE CHRONICLES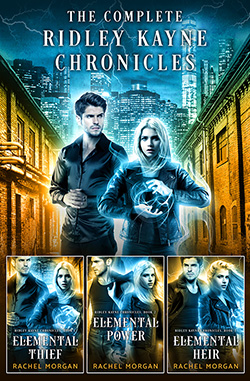 She's a thief. He's the guy she just stole from. Now they'll have to work together.
On an average night, seventeen-year-old Ridley uses her forbidden magic to steal from the wealthy and secretly give to those in need.
But tonight, someone follows her home—and ends up murdered outside her apartment.
The guy who happens to be too close to the scene?
Archer Davenport, heir to the city's largest fortune.
He's also the guy Ridley just stole from.
Archer reveals a dangerous truth: the artifact Ridley stole from him contains secrets that could put many lives in danger.
Which means Ridley has to get it back.
And Archer doesn't trust her to do it alone.
Together, they'll journey into the hidden parts of the city, searching for the artifact while Ridley tries to unravel the mystery of the murder.
She's determined to find answers.
Even if it means putting her own life at risk.
Forbidden magic, slow-burn romance, and plenty of secrets.
Grab the complete collection today!
[This site uses affiliate links]