REBEL FAERIE (CREEPY HOLLOW #9)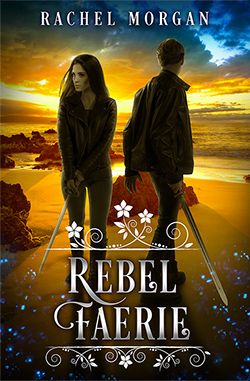 The fae world's biggest secret has been revealed …
Having escaped an Unseelie prince and a world of shadows, Emerson and Calla are now hunted by the Guild of Guardians. On the run, constantly trying to remain one step ahead, they must figure out how to find and rescue everyone the Guild has taken from them.
Then, in an unprecedented move, Unseelie Prince Roarke breaks the fae realm's most important rule. Now two worlds stand on the brink of war. Caught in the middle between guardians and Prince Roarke's forces, Em knows her Griffin Ability is powerful enough to stop them both. But as she masters control of her unique magic, Em is confronted with a question: how far is too far when you possess the kind of power she was born with? Can she step back from the line that shouldn't be crossed, or will she end up losing herself before finding those she loves?
Join Emerson and her companions in this race to save two worlds and the people they love in the final Creepy Hollow adventure!
[This site uses affiliate links]