SHADOW FAERIE (CREEPY HOLLOW #8)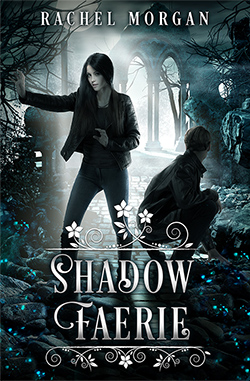 Enter the dazzling and deadly world of Unseelie royalty in the penultimate Creepy Hollow book!
Emerson Clarke thought magic might solve all her problems. Turns out, magic only made her life more complicated. Her sick mother is in a worse position than before, and Em just made a risky deal with an Unseelie prince: he will heal her mother if Em agrees to the ultimate alliance—marriage.
With the possibility of finally getting the one thing she's always wanted, Em enters the dangerous world of the Unseelie Court. She'll learn whatever she has to about magic and etiquette in order to fake her way through palace life until Prince Roarke fulfills his side of the bargain.
But when someone unexpected shows up, bringing to light the secrets Roarke and his family are keeping from her, Em's plans begin to unravel. She'll soon have to decide once and for all: how far is she willing to go to save her mother?
Be prepared for breathtaking magic, twisted plots, a hint of romance, and more shocking revelations!
[This site uses affiliate links]