In celebration of the upcoming release of A Faerie's Secret (Creepy Hollow #4) next week Tuesday, June 16th, you can get the first three Creepy Hollow novels in a digital bundle for ONLY $0.99! Readers have NEVER before been able to get these books for such a bargain price, and it's not likely to be repeated again soon! If you haven't yet read all three of these books, grab your copy of Creepy Hollow: Violet's Story before June 15th!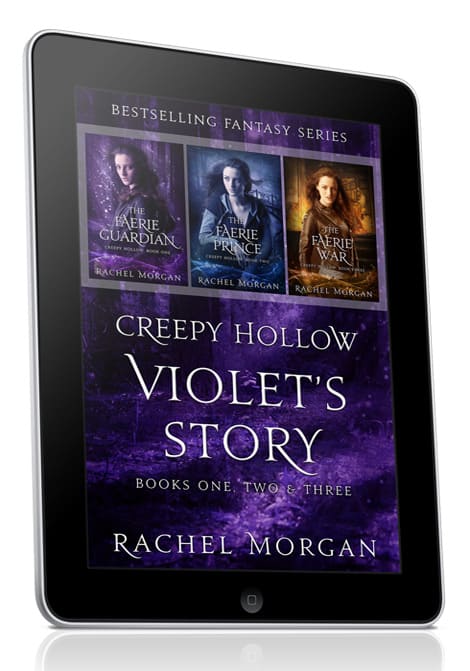 Kick-butt faerie Violet Fairdale is about to graduate as the top guardian trainee of her class, but when an assignment goes wrong and the human guy she's meant to be protecting follows her back into the fae realm, a dangerous plot is set in motion. Enter evil faeries, long-lost family members, and inconvenient feelings of the romantic kind. The stakes are higher than Vi could ever imagine, and it'll take every bit of her training to survive the coming ordeal.
Get Violet's story in one complete digital boxed set and find yourself swept away in the magic, intrigue, action and romance of this bestselling YA fantasy world!
(Sale ends at the end of Monday June 15th)
– – – – – – – – – – – –
#CreepyHollowInTheWild
In case you were wondering about the #CreepyHollowInTheWild winners, here they are!