Add some sweet contemporary romance to your life!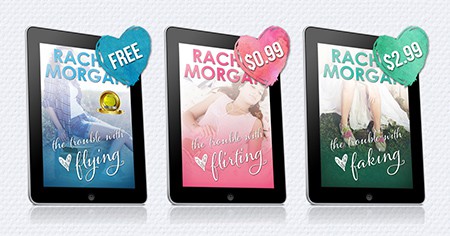 Happy almost-Valentine's Day! Many of you have probably come to know me because of my Creepy Hollow books, so in case you don't know, I also have a contemporary romance series! It's sweet, funny, heart-warming, and it's ON SALE this weekend! From now until the end of Sunday, you can get the Trouble ebooks for the following prices:
Whether you're cosying up with a special someone or a special book, I hope you have an amazing Valentine's weekend!
xx Rachel