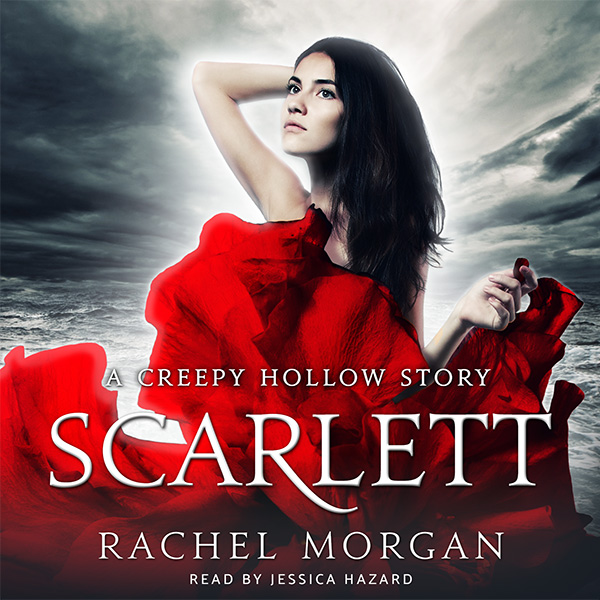 The Creepy Hollow series consists of nine novels and two novellas featuring side characters. The novels have been available in audio for a while, and now—finally—the novellas are available too!
Well, Scarlett is officially available. Raven is still in production 😉
---
Deadly power. Stunning beauty. She will not be controlled.
Sixteen-year-old Beth's ordinary life is shattered the night her dormant magic awakens and she almost kills her boyfriend. Horrified at what she's done, she flees into the fae realm to find the siren mother who disowned her a decade ago. When it turns out her power cannot be controlled, she is once again cast out from the siren community. Alone and afraid, Beth winds up in the Dark North where a group of witches rescues her. They offer to help her gain control of her deadly magic—but at what price?
Taste a darker side of the magical world in this captivating story of one of Creepy Hollow's villains!
---
---
This universal link should take you to almost all the places you can get Raven in audio (and ebook): books2read.com/scarlett
Otherwise, below are links to the major audio platforms:
Apple Books
Audible
Amazon Audio
Google Play
Kobo Audio
Nook Audiobooks
Scribd
Chirp
Since this is a short-ish title (4 hours, 46 min) you might not want to spend a whole credit on it (if you use a credit-based platform). You can get it for just $6.99 (or possibly even less) on most of the other platforms, OR if you purchase directly from me via my PayHip store, you can get it for $4.99. I've also put together a discount bundle of both the ebook and audiobook for $6.99.