A few days ago, I was asked to be one of the BONUS AUTHORS in an amazing new boxed set called Daring Hearts! This collection has books from some incredible bestselling authors (the kind I would fangirl over if I met them in real life), so it's really exciting to have my name on a cover with them! The collection releases one week from today, but it's available for preorder now, and you can get the whole lot for only 99c!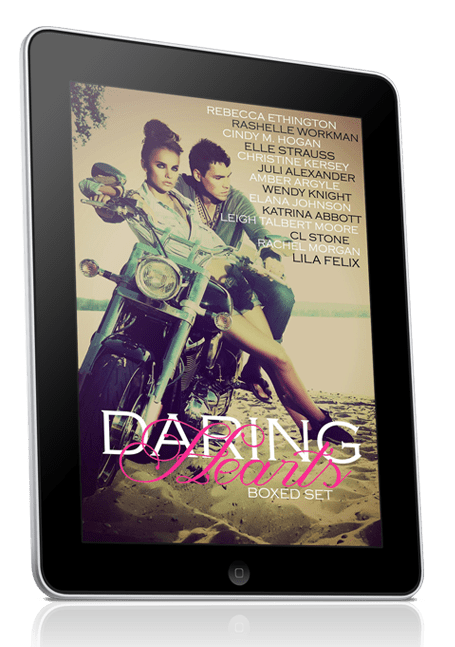 From gorgeous heroes that make us swoon to the super sleuths and feisty heroines that make us cheer, this exclusive collection has something for everyone: fantasy, contemporary, paranormal, mystery, suspense … all with a whole lot of daring (but clean) romance! There are 9 brand new, never-before-published books (from authors Rebecca Ethington, RaShelle Workman, Cindy M. Hogan, Elle Strauss, Christine Kersey, Juli Alexander, Amber Argyle, Wendy Knight and Lila Felix) and 5 bonus books (from authors Elana Johnson, C.L. Stone, Leigh Talbert Moore, Rachel Morgan (that's me! I'm includingThe Faerie Prince!), and Katrina Abbott). It makes me so excited just looking at all those names!
Here are all the books included inside this fantastic ebook set!
There's also a major giveaway happening!