Funny story … I wasn't actually planning to change the covers for the Creepy Hollow companion novellas Scarlett and Raven. I quite liked the simple, magical-looking covers I first came up with.
But then I forgot to cancel my subscription to one of the slightly more expensive stock images sites. I had already downloaded what I plan to use for the next two Creepy Hollow novels, so I tried to think of what I might use for the books I have (vaguely) planned for after Creepy Hollow.
While browsing, I came across a girl dressed in red that made me think of Scarlett. And that's when I decided to redo these companion novella covers to create something that is (hopefully) more eye-catching.
So here they are!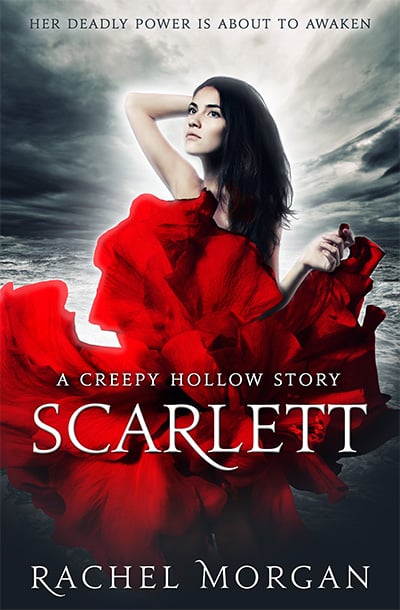 A novella +/-160 print pages.
Sixteen-year-old Beth's ordinary life is shattered the night her dormant magic awakens and she almost kills her boyfriend. Horrified at what she's done, she flees into the fae realm to find the siren mother who disowned her a decade ago. When it turns out her power cannot be controlled, she is once again cast out from the siren community. Alone and afraid, Beth winds up in the Dark North where a group of witches rescues her. They offer to help her gain control of her deadly magic—but at what price?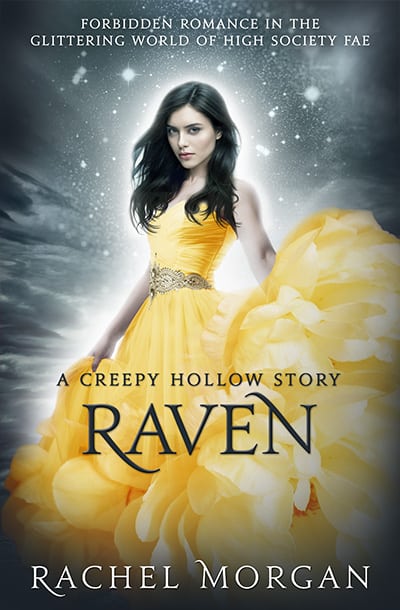 A novella +/- 140 print pages.
When design student Raven Rosewood, daughter of high society fae, is almost killed in an explosion, her parents insist on assigning a bodyguard to protect her at all times. Raven agrees, but only if she can choose the guard.
Flint's life couldn't be more different from that of his employers. He doesn't agree with their extravagant ways, but he's admired their daughter Raven since he first met her. When asked to guard her more closely after her life is threatened, Flint is happy to take on the assignment.
Despite the gulf between their stations in life, Raven and Flint can't help growing close to one another. As the pressure of Raven's final fashion show builds, along with the threat of her parents discovering her relationship with a guard, Raven and Flint must decide whether their differences will push them apart or bring them closer together.