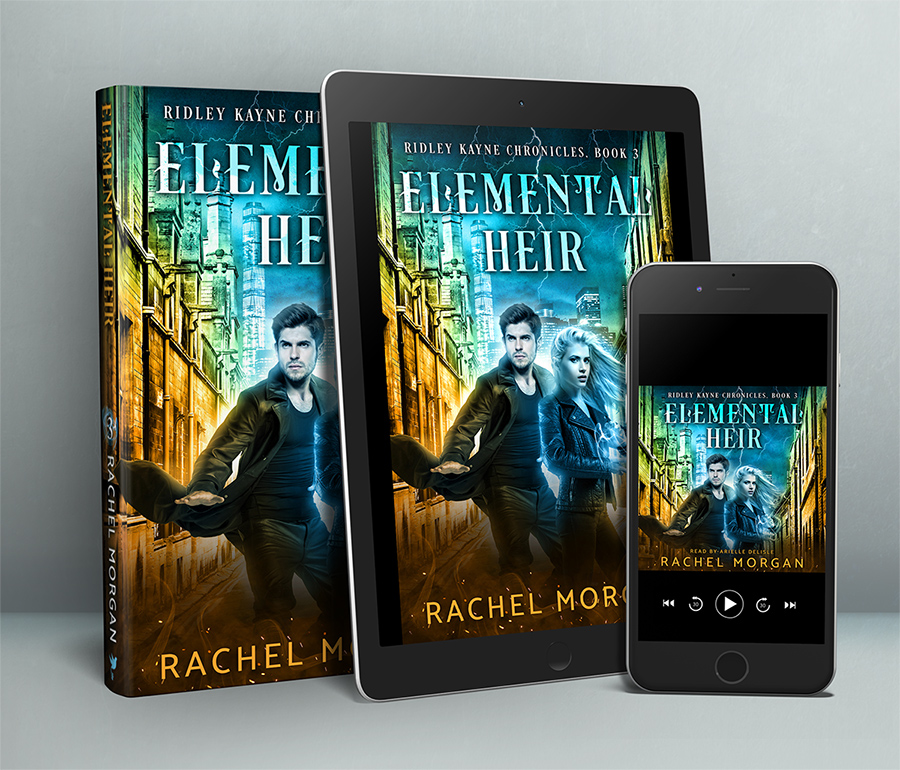 Now that Elemental Heir has been published, the Ridley Kayne Chronicles is complete in ebook, print and audio!
Elemental Heir Ebook
The ebook is available from all major ebook platforms >> Elemental Heir
Alternatively, get the complete series in a single ebook (available via Payhip and Bookfunnel).
Elemental Heir Paperback
For international readers, the paperback is available online at Amazon, The Book Depository, Barnes & Noble, and more.
Readers in South Africa can order a signed copy from my online Shopify store. Get Elemental Heir on its own, or in a set with the other two books, or in a set with the other two books + merchandise!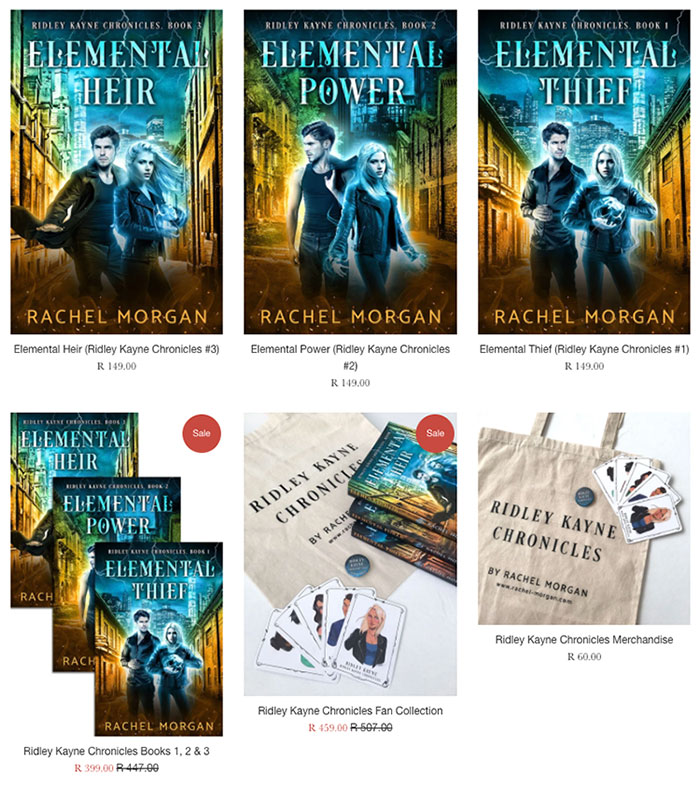 Elemental Heir Audiobook
The audiobook is now available through most online audio platforms (except Amazon and Audible, which can sometimes take months to process and publish audiobooks) >> Elemental Heir audiobook
If you're looking for a quicker and more affordable way to access the audiobook (instead of waiting for Audible), I've finally set up a direct sales channel for all my City of Wishes and Ridley Kayne audiobooks, using Payhip and BookFunnel!
Just download the free BookFunnel app …
And then get the Elemental Heir audiobook HERE!