---
World of Guardians?
Stormfae?
If you have some questions, you're probably not alone! Here's what's going on 😄
What is this "World of Guardians"?
The Creepy Hollow series is expanding to become World of Guardians, a fictional universe that will contain multiple series. Creepy Hollow is one series. Stormfae is the next series. Aaaaand … there are two other series I began working on last year that I will continue at some point.
So …. this new series, Stormfae, isn't set in Creepy Hollow?
No (but Creepy Hollow is referenced and characters may travel there at some point). This new series is set in a place called Stormsdrift.
What about my old favorite characters? Will I see them again?
Possibly, but this new series is not about them. (I know, I know, you're sad … But I hope you'll grow to love these characters just as much as you love Vi, Ryn, Calla, Chase and the others!)
Do I need to have read the whole of the Creepy Hollow series before reading the Stormfae series?
No, this is an entirely separate storyline. Any major events from the Creepy Hollow storyline that are important will be mentioned. (But … if you want to understand why readers love the original series so much, you might want to check it out before the first Stormfae book releases 😉 Start reading here.)
When (in relation to the previous series) does the Stormfae series take place?
Most of the story takes place during the time between Calla's story and Emerson's story (i.e. in between book 6 and 7 of Creepy Hollow).
So what's the Stormfae series actually about?
Scroll down for a teeny bit of a description … I'll share more over the coming weeks 🙂
---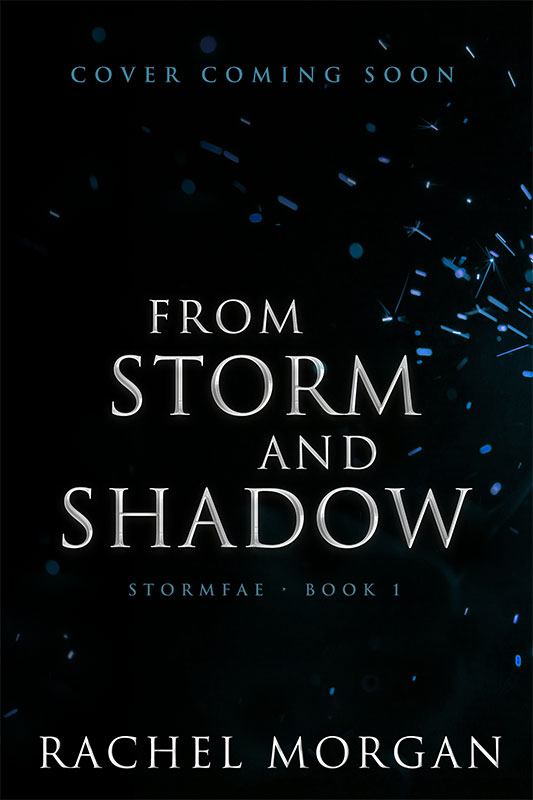 Two years ago, the Guild of Guardians killed my parents.
They tried to kill me too, but I got away.
I buried the past and made a new life for myself, hidden in a world not my own.
The human world, where faeries belong in stories and magic is unknown.
But now the Guild has found me.
He's found me.
The boy who used to be my best friend.
The boy who tried to kill me.
– – –
A new story, new characters, and new monstrous fae. Return to a hidden world …
---
Preorder the ebook here!
Add to Goodreads.