[The TL;DR version: CLICK HERE to get a major discount on The Faerie Guardian audiobook if you already own the (free) ebook. Or CLICK HERE to get a 30-day free Audible trial if you don't already have an account, and get The Faerie Guardian audiobook for free!]
________________________________

I did a poll in one of my Instagram stories recently and was surprised to discover that 68% of the respondents did not know that for many titles on Amazon, if you own the Kindle ebook, you can then get a massive discount on the audiobook version.
For example, if you already own The Faerie Guardian ebook (which is usually FREE), you'll see a note like the one below next to the audiobook of The Faerie Guardian: "Great news! You already own the Kindle edition. You can add audio for just $7.49" **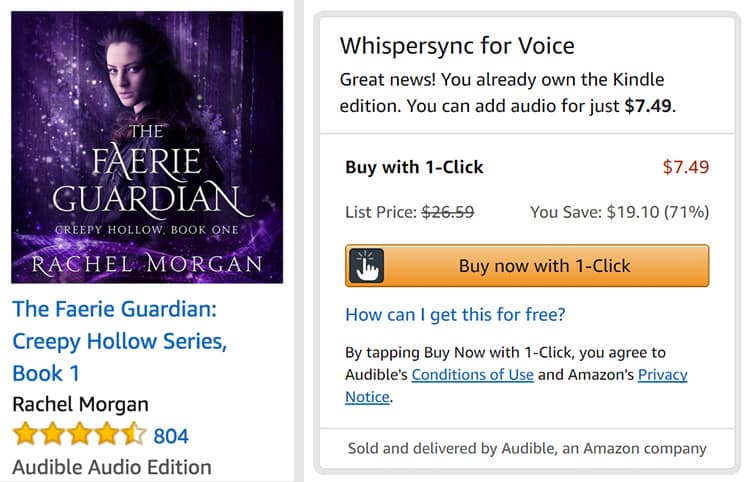 **If you're outside the US, this amount might be slightly higher as it includes VAT.
So, if you already own The Faerie Guardian, you can CLICK HERE to get the Audible audiobook for just $7.49 instead of $26.59!
Or if you want to check out one of the other audiobooks in the series, here are the links for the rest of them:
2. The Faerie Prince
3. The Faerie War
4. A Faerie's Secret
5. A Faerie's Revenge
6. A Faerie's Curse
7. Glass Faerie

Or, if you don't yet have an Audible account, you can sign up for a 30-day FREE TRIAL and get your first audiobook for FREE!