Creepy Hollow fans! The next companion story, Raven, is out today! Scroll down to grab a copy from your favorite retailer, then enter the giveaway below that 🙂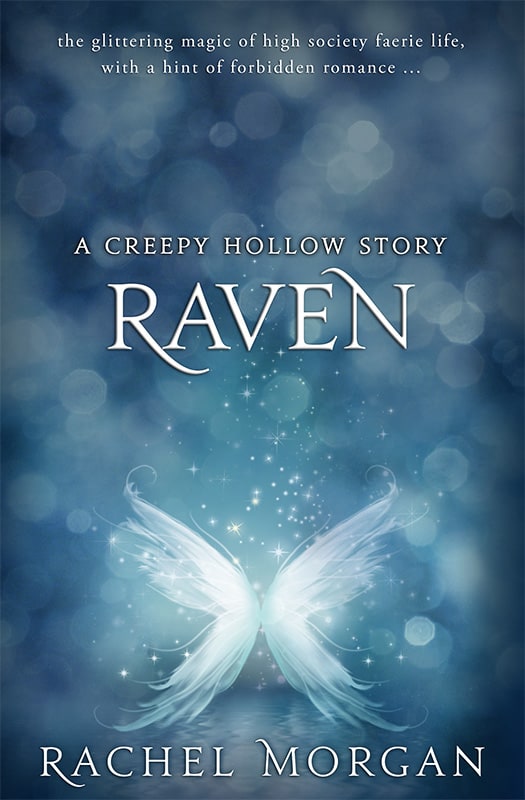 The glittering magic of high society faerie life, with a hint of forbidden romance …
When design student Raven Rosewood, daughter of high society fae, is almost killed in an explosion, her parents insist on assigning a bodyguard to protect her at all times. Raven agrees, but only if she can choose the guard.
Flint's life couldn't be more different from that of his employers. He doesn't agree with their extravagant ways, but he's admired their daughter Raven since he first met her. When asked to guard her more closely after her life is threatened, Flint is happy to take on the assignment.
Despite the gulf between their stations in life, Raven and Flint can't help growing close to one another. As the pressure of Raven's final fashion show builds, along with the threat of her parents discovering her relationship with a guard, Raven and Flint must decide whether their differences will push them apart or bring them closer together.
Raven is a companion story to the bestselling YA fantasy Creepy Hollow series. While it is best enjoyed in conjunction with the rest of the series, it is a standalone story that can be read on its own.
---
WIN PRIZES!
Enter the Rafflecopter form below to stand a chance of winning a Creepy Hollow paperback and a Creepy Hollow mug!