It's here! Almost two years after the date I originally planned to publish this book, Sophie's story is finally out there in the world 🙂 And since The Trouble with Falling marks my TENTH novel published, I'm holding a ten-prize giveaway! Scroll down to enter!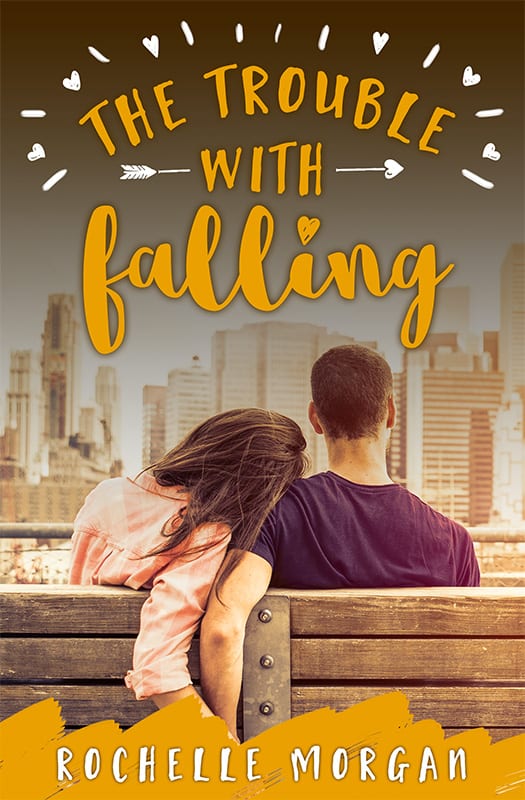 After the heart-shattering ending of her first serious relationship, eighteen-year-old Sophie has sworn off love. Now that school is behind her, she plans to travel the world and form as few attachments as possible. The only exception: Lex, the artist on the other end of the Internet who chats to her almost every day. A guy she can never lose–since she doesn't actually have him to begin with.
Sophie's plan can start as soon as she's faked her way through her sister's wedding. Pretending to be happy and excited for the next week or two should be easy, right? But that was before Caleb walked onto the scene … Best man to Sophie's almost-brother-in-law, Caleb is infuriatingly friendly and determined to get a real smile out of Sophie. Forced together through dance classes and wedding-related disasters, Sophie is determined not to like him. And terrified when she ends up failing.
Then Lex suggests he and Sophie should meet, and all Sophie's careful plans for the future begin to unravel. Now the girl who was never meant to fall for anyone must figure out what to do with the two guys tugging at her heart.
---
This is a standalone story, so it isn't necessary for you to have read the previous books. But if you haven't read all the previous books and would like to catch up, you can find retailer-specific links for The Trouble with Flying, The Trouble with Flirting and The Trouble with Faking 🙂

---
TEN-PRIZE GIVEAWAY!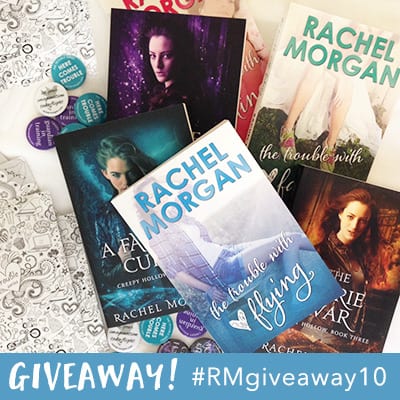 ---
P.S. Don't forget about the huge YA paperback giveaway! You have until the end of the month to enter!